Dev Diwali Varanasi travel tips: Things to know before attending dev diwali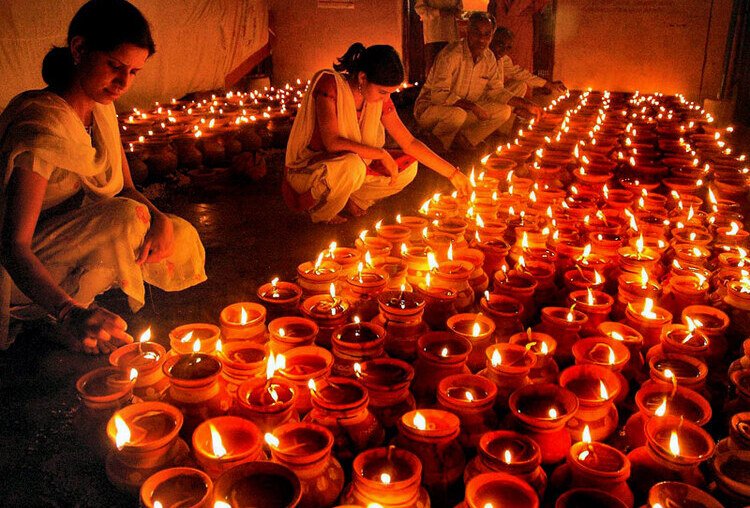 Varanasi also known as Bhole ki Nagri or Shiv Nagri is really popular and an ultimate spot for Hindus from so many decades. Believers says that it is an honour to die in the land of Kashi as it attain salvation and freedom from the cycle of birth and re-birth. Banaras is the city of ghats. And these ghats become more beautiful and powerful during Diwali and Dev Diwali. A trip to Varanasi becomes much more special sacred when you visit this place during the time of Diwali. But if you don't know on where to stay, where to explore and what are the things that you can do in Varanasi and other Dev Diwali Varanasi travel tips then you have landed at the very right page. We are going to guide your through your journey in Varanasi. Let's get started.
How to reach Varanasi?
This Diwali, if you are planning to come Varanasi then you can come easily by using train, car and flights as well. The city has two major railway station which are Varanasi junction (BSB) and Mughal Sarai Junction. Whereas, there is an airport with daily flights connected to Mumbai and Delhi. You even have the bus option as well.
The minimum time required to reach Kolkata from Varanasi by train is approximately 9 hours. And, to reach Delhi from Varanasi, you will have to travel for 11 to 12 hours in train. Now, that you can use these ideas and come to Varanasi where are you planning to stay? Follow the next point.
Where to stay in Kashi on Dev Diwali?
When you have landed in Kashi regardless of the time, you might be searching for a best place to take some rest and then start your journey. Don't worry we are here to tell you everything about your stay in Varanasi.
1- Hotel Grapevine
Want to get the Diwali view just by sitting on your balcony and enjoy tasty tea time? Then Hotel Grapevine is a place you must try. This Dev Diwali Varanasi travel tips is going to give you a win-win situation as you can even drive for 40-50 minutes and get to Ramnagar fort of Varanasi. This hotel offers garden, gym area, lounge and a restaurant as well. You can enjoy your meals in different delicacies such as Indian, Chinese, Continental as well. Not only this but all of the rooms of this hotel is fully air-conditioned.
2- Taj Ganges
The next hotel on our list is Taj Ganges which is located just at the gate of Dashaswamedh Ghat. This hotel offers luxurious experience to your stay. With your stay, you get outdoor pool, spa, gym area with a nice city view. By the evening time, you can explore the nearby market called Dashaswamedh Market. There are tons of Chowk coffee shop, Varuna restaurant and terrace lounge bar as well. Other than this, you can even visit the Ramnagar fort, Bharat Kala Bhavan and Sarnath as well.
3- Gypsy Diaries Varanasi
The other hotel name on our list is Hotel Gypsy Diaries located at Godowlia. This hotel is a package of affordable stay combined with friendly yet helpful staff. Hotel offers amenities such as parking, laundary, free WiFi, air conditioning etc. However, you are going to find clean and well-maintained rooms for your Diwali visit in Varanasi.
When is the best time to visit Varanasi?
If you want to get a wholesome experience of Varanasi, then you must not make a mistake to come here by anytime of the year. However, you need to book your tickets during October – February or August – September. Other than these time frames will literally boil your brain and you would feel like you are getting roasted in an oven.
Travel Safety Tips
There are certain Dev Diwali Varanasi travel tips that includes safety points that you need to keep in mind during your time in Varanasi. Following these would make the most out of your stay in Varanasi.
1- Transportation Safety
While exploring the city, you must prioritize your safety. So, you can opt for taxis or cab sharing services. Whereas, you can even get a tuk-tuk or rickshaw ride for short trips.
2- Personal safety
It's important to keep your valuables safely. So avoid carrying expensive items and a lot of cash. Also, keep your passport and other important documents securely. Avoid displaying your jewellery or cash out in public.
3- Natural disasters and weathers
Varanasi is a city which is more prone to flood. So, if you are here between June to September then you would experience heavy rainfall. So, carry some mobile phone safety kit, raincoat and umbrella etc.
What to pack for Dev Diwali?
To ensure best experience in Varanasi during your stay, it is important to keep these Dev Diwali Varanasi travel tips in mind. Let's get started.
1- From November to February
When you are traveling to Varanasi during November to February then you would need heavy woolen clothes. Make sure to carry blanket, or coffee if you have any special choice for winters.
2- From March to July
Keep cotton clothes, water bottle, raincoat, boots, waterproof bags handy with yourself as the city is flooded mostly during these months.
3- From August to October
These months are like moderate to mild winters so you can pack a little thick layers for yourself.
Other than these, you can pack hand sanitizer or hand wash, bottle, modest clothes that covers most of your skin.
Culture
Varanasi is a very secular city where you can find people coming from different religions. However, they all celebrate every festival with full energy be it Diwali, Eid, Christmas and any other festival. If you visit Varanasi you will get a culture enriching experience.
Things to do
If you are visiting Varanasi then these Dev Diwali Varanasi travel tips will help you to make your experience magical and beautiful.
1- Ganga Arti
If you came to Varanasi and never saw Ganga Arti then all of your money is wasted. People visit Varanasi to get immersed into the mesmerizing view and blessings of Ganga Arti. So, make sure to get your seat on any of the Ghat during the sunset time.
2- Kashi chat
Once you are done with your Arti view and your stomach is now growling then you can take a stroll to Kashi chat which is situated opposite side of Dharamshala.
3- Shop at Dalmandi
A very famous and popular market which is Dalmandi can be your favorites' spot if you want to shop some banarsi saree, some Indian wear etc.
4- Shop at Godowlia
5- Boat Ride
Affordable Shopping Spots in Varanasi to Enchant Shopaholics
So, this Diwali when you visit to Varanasi don't forget to keep your bucket list full with these tips.