Varanasi Dev Diwali 2022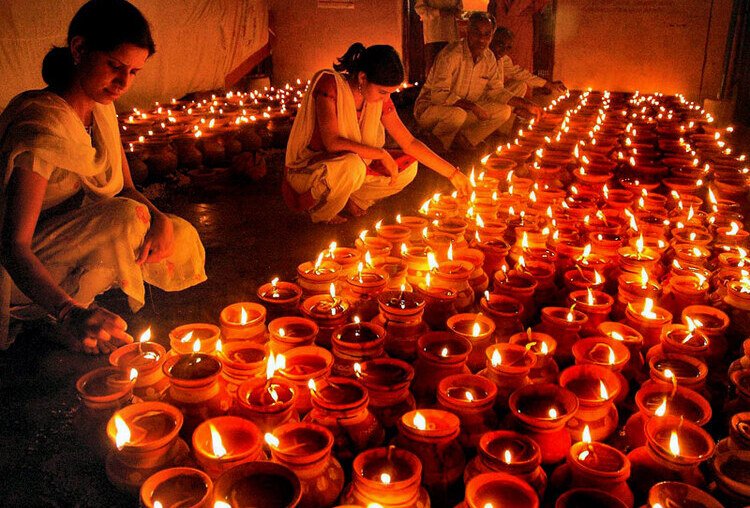 Dev Deepawali, or the Varanasi Dev Diwali 2022, was one of the grandest celebrations of the year. In the city of Lord Shiva, the celebrations for the local festivities were especially significant due to the timing.
All across the ghats of Varanasi, you could witness a wave of people rejoicing and paying respects to the lord. Even many foreigners were visible by the river, marveling at the celebrations by the locals.
Celebrations Ensue; The Largest Celebration of The Festival Yet
After two years of being confined by the pandemic and celebrating under restrictions, 2022 arrived. Most restrictions got lifted, and the people had a chance to meet other people and celebrate together.
Hence, it was one of the largest crowds the city had seen in the past years. The balance was restored, and people celebrated the festival the way it was meant to, with one another. Ghats like the Dashashwamedh Ghat and Assi Ghat saw the biggest crowds while others were also adorned.
Participation Of Varanasi Locals and Visitors
The Prime Minister of India wished the people warm regards and the celebrations lasted till late into the night. However, this Dev Deepawali was not only a spectacle to locals but also to foreigners.
Tourists visiting India and people who marvelled through the pictures and videos witnessed the fest. The city aims to seek more visitors by increasing awareness regarding such festivals. Together the locals and foreigners could celebrate a festival so cherished, especially in the city.
A Stunning Celebration Lighting Up the Banks of The Ganga
In the earlier years of the celebrations, we could witness thousands of diyas across the banks. Diyas, lamps, and candles were the primary sources of light. But with the rapid technological advancements and accessibility, the ghats were lit up even better.
Aside from the traditional lights adorning the riverside, you could see LED lights and bright decorations. The places of interest were especially the Chet Singh Ghat. At the ghat, you could witness a stunning visual laser show.
Moreover, the Kashi Vishwanath Corridor area was also decorated. The celebration at the Dashashwamedh ghat included paying respects to the fallen soldiers of the nation. All-in-all it was one of the most happening events that took place on 7th November 2022.