Dev Diwali 2023: Celebrate the Festival of Lights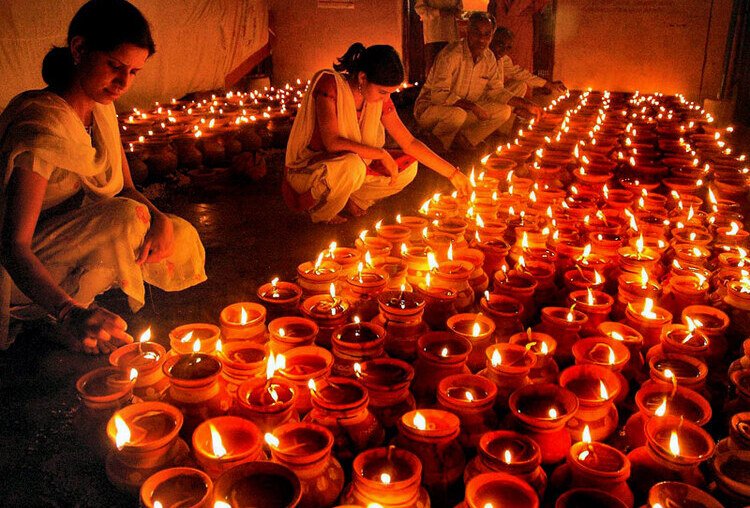 Dev Diwali which is another name of "the Diwali of the Gods" or "Festival of Lights of the Gods". This is actually a festival of Kartik Poornima which is celebrated in Uttar Pradesh, Varanasi, India. This festival is celebrated on full moon of Hindu month of Kartika (November – December). One of the special thing about this festival is that it is celebrated 15 days after Diwali. Well are you excited to know about the dev Diwali 2023 Varanasi date? Then you must follow this one piece of information.
Why Dev Diwali is celebrated?
As the month of November is approaching, everyone is eager to know about Dev Diwali festival. If you are also here to know about the Dev Diwali 2023 exact date then you must follow till the end.
Well, Dev Diwali is celebrated to mark the victory of Lord Shiva over Demon Tripurasur. This is why we sometimes call Dev Diwali as Tripurotsav or Tripurari Purnima. If you are visiting Varanasi then you must visit around Dev Diwali as you can explore the amazing vibe of dev Diwali Varanasi and get to know more about it.
Also Read: Dev Deepawali in Varanasi- A Unique Festival of Lights
Rituals of Dev Diwali
You might be thinking what is so special about Dev Deepawali? Then let's clear Dev Diwali 2023 specialty. On the day of Kartik Purnima, the devotees light up earthen lamps or diya around evening time. As the dusk time arrives, you can see millions of Diyas lighten up. It feels so soothing and beautiful as you see those light up lamps. These Diyas add more beauty to the riverfront of Ganga. However, on the day of Dev Deepawali the diyas are not just limited to river but they also get light up in temples as well.
Dev Diwali 2023 date
This year, dev Deepawali will be celebrated on 27th of November 2023, the official dev Diwali 2023 Varanasi date So, if you are also excited to experience this beautiful festival then you must visit or explore famous ghats of  Varanasi like Dashashwamedh ghat, Rajendra Prasad Ghat, Namo Ghat and don't even miss Assi Ghat.
Also Read: A Varanasi Ghat List: Legendary Riverside Architecture of Kashi
Say bye to Negativity inside you
We already know that Deepawali is the celebration of good over evil. Just getting into the environment of Ghats, Diyas and pujas diminish the negativity inside you and you instantly start to feel peace and calm. So, don't forget to experience Dev Diwali 2023 in Varanasi.
Must Read:
Things To Do in Varanasi: Engaging Activities for A Wholesome Experience
Lesser-Known Temples of Varanasi: Rejuvenate and Explore Their Divinity
Varanasi Hostel Stays: Affordable and Ideal Accommodation
Historical Monuments in Varanasi: Capturing The Essence Of The Ancient Civilization