Sanskrit has an unbroken relationship with Indian culture – said Akhilesh Mishra at Sampoornanand Sanskrit University Convocation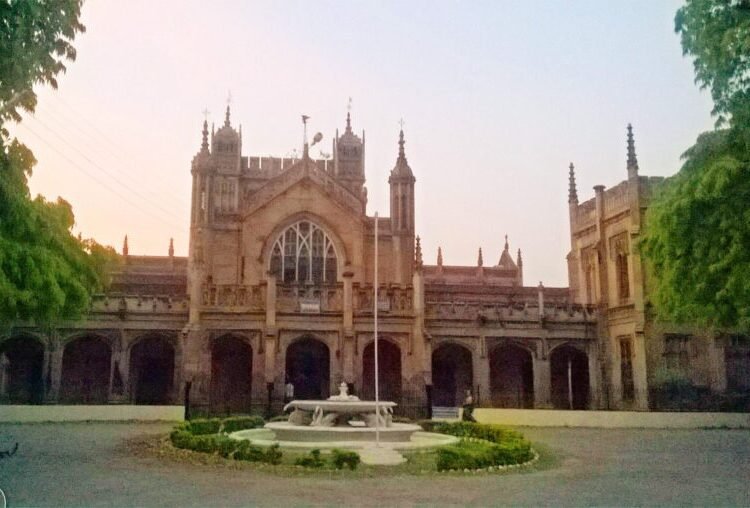 Akhilesh Mishra, former Ambassador in the Maldives and Additional Secretary in the Ministry of External Affairs, invited as chief guest to distribute gold medals to the deserving people by expressing his feelings for Sanskrit. He said Sanskrit is a language that describes our tradition, and It is the pride of India at Sampurnanand Sanskrit University.
It was the 38th convocation of Sampurnanand Sanskrit University, where around 58 gold medals were given to 29 deserving candidates. The chief guest Akhilesh Mishra also motivated the people to involve Sanskrit in their life. He also said convocation is not where you stop learning, but it increases your responsibility to spread education.
Governor addressed the gathering
In the convocation, Meena Kumari topped the university in the Acharya examination, who won 10 medals . At the same time, Ashutosh Mishra and Sumitranandan Chaturvedi also  received 5-5 medals in the same examination. Maha Mahopadhyay  title was awarded to Pandit Ramayana Shukla by Governor Anandi Ben Patel, who started, "Sanskrit is the soul of Indian Culture." The words in Devvani (words spoken from the mouth of God) arise from integrity.
Also, she said India is united by the language Sanskrit and Sanatan culture. It feels sad that for an extended period, our language Sanskrit is being ignored. From now our Sanskrit language is being emphasized in our new education policy. Our government has started promoting the use of the language Sanskrit on a faster scale alongside scholars who are also doing their best in the growth of Sanskrit.
Sanskrit is the beauty and pride of India
Also, Institutions that promote Sanskrit like Sampurnanand Sanskrit University play a crucial function in informing the modern generation about the language. Registrar Raj Bahadur and Vice-chancellor conducted the show; Prof. Rajaram Shukla welcomed the guest and announced the university's accomplishments. The convocation made people aware of the importance of the Sanskrit language and how useful it is to keep our nation's pride. The Sampurnanand University convocation did a remarkable job in awakening people's love for language Sanskrit. Sanskrit is the heritage of our country India that shall always be honoured.