Postal Department's Mahashivaratri initiative, now get Prasad of Kashi Vishwanath at your doorsteps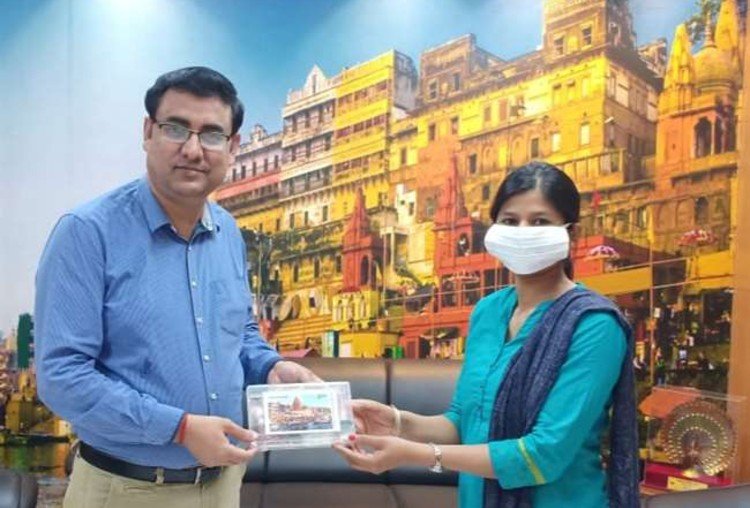 The Kashi Vishwanath temple in Varanasi is one of the most important places for the Hindu devotees from across the world. Especially on the occasion of Mahashivaratri devotees try their best to have a glimpse of the Kashi Vishwanath. Even if they can't go to Varanasi, they want to get Prasad of Kashi Vishwanath at least any how.
By sending e-money order of Rs. 251
Now there is a good news for such devotees as on the special occasion of Mahashivratri the Postal department has made and arrangement to deliver the Prasad of Kashi Vishwanath by just sending an e-money order of Rs. 251.
The agreement
An agreement has been signed between the Postal department and the Kashi Vishwanath Temple Trust before Mahashivratri to deliver the Prasad of Kashi Vishwanath by the speed post. Confirming the news Krishna Kumar Yadav, the Postmaster General of Varanasi region said that Prasad would be sent in a temper-proof envelop by the speed post so that it gets delivered safely to the devotees.
The prasad packet
Apart from Shri Shiv Chalisa, 108-bead Rudraksha garland and Mahamrityunjay Yantra, there would be a coin on which there will be Lord Shiva's image inscribed with Devi Annapurna in the Prasad of Kashi Vishwanath. Also there would be an image of the Kashi Vishwanath Jyotirlinga. Prasad will also consist of a Raksha Sutra, Sandalwood, Mishri packets, dry fruits and bhasma as well.
Update via SMS
The Postal department will keep updating the devotees about the status of the Prasad via SMS on their mobile numbers. To get the the Prasad through e-money order, the devotees will have to provide their complete address and the pincode as well. Also they need to provide their mobile number as well.
From the counter
Apart from sending Prasad of Kashi Vishwanath by the speed post according to Sumit Kumar, Senior Superintendent of post offices, Varanasi division Prasad could also be collected by paying just Rs. 201 at the counter of the Varanasi city post office.