The Varanasi University Experience: Higher Education Hubs In Kashi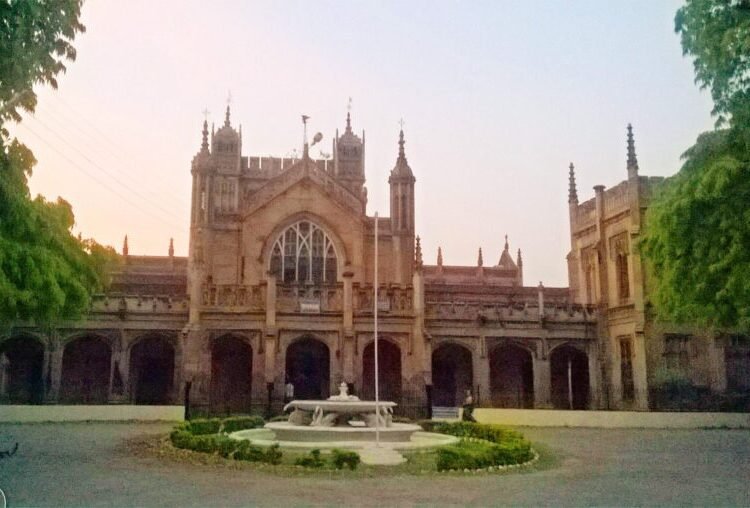 The Best Varanasi University: All the top institutions offering higher education in Varanasi to students.
Most people know Varanasi as a religious hotspot, a city of Lord Shiva especially ideal for pilgrims. But what some people don't know is the university Varanasi has or colleges for that matter. Varanasi has some of the most recognized universities and people from all over the country apply to them too.
Though few, these top universities in Varanasi rank well on the list of the best universities in the nation. These universities are ideal for students and also historically relevant to the city. There are five well-recognized and appreciated universities in Varanasi. So let's look at the top 5 universities of Varanasi:
Banaras Hindu University (BHU)
One of the most renowned universities not only in Varanasi but in India is the Banaras Hindu University or BHU. It is the most famous university in Varanasi and many students participate in the admissions to get a seat.
Pandit Madan Mohan Malviya co-founded the university alongside the Maharajas of Darbhanga (Rameshwar Singh) and Banaras (Prabhu Narayan Singh), Annie Besant, and Sunder Lal. It has been providing quality education since 1916, that is, for over a century now.
Currently, it boasts one of the most beautiful and large campuses in the continent and many student benefits. Here are some of the striking features of BHU that make it the best government university in Varanasi:
Features-
140 departments
14 main faculties
6 institutes
5.5 square meter main campus + 11 square kilometers south campus
Ranked third in universities in India in 2021 by NIRF
Famous Alumni-
Bhupen Hazarika
Harivansh Rai Bachchan
Ashok Agrawal
Krishan Kant
T.V. Ramakrishnan
Famous Faculty-
APJ Abdul Kalam
S Radhakrishnan
Girija Devi
CV Raman
Sucheta Kriplani
Indian Institute of Technology(BHU)
Situated in the BHU campus itself, IIT Varanasi is another Varanasi university that has gained much popularity. IIT branches all over India are the most sought for by engineering students due to their high education standards.
Just like BHU, Pandit Madan Mohan Malaviya envisioned this institute which went on to be one of the best. This Varanasi university first started in 1919 and has been proving education ever since. It is also one of the first universities in India to conduct degree classes in many engineering fields.
Currently, this institute is placed inside the BHU campus, hence students love it. It boasts a talented faculty and high-end equipment for a holistic experience of the students. The institute has everything from UG to Doctorate programs in multiple fields for students.
Features-
16 departments
3 inter-disciplinary schools
Humanities and Social Sciences Section
Ranked eleventh among engineering colleges in India in 2021 by NIRF
Famous Alumni-
Krishan Kant
Deepak Ahuja
Varun Grover
Manoj Sinha
Kota Harinarayana
Sampurnanand Sanskrit University
This Varanasi university embraces and protects one of the oldest languages of the world, Sanskrit. Though the university offers diverse courses in many streams, its Sanskrit courses are especially sought for.
Budding learners who want to pursue higher studies in Sanskrit often apply to Sampurnanand. It is rare as a university, which is why it's a renowned university in Varanasi loved by students. The faculty and campus are also ideal, which is why students have a positive outlook towards the university.
It is a much-celebrated institute since Sanskrit-based institutes are helping preserve the cultural heritage of India. The courses and faculties are unique and diverse for the students to choose from. Although it is a state university, it has garnered attention from students across the nation.
Features-
22 or more main departments
8 or more main faculties
Affiliated with over 1200 colleges spread across many states (Uttar Pradesh; Rajasthan; Gujarat; Maharashtra; Sikkim; Himachal Pradesh; Kashmir; Delhi)
Provider of education for over 230 years
Famous Alumni-
Balkrishna
Rammurti Singh Verma
Rambhadryacharya
Khenpo Karthar Rinpoche
Tsering Samphel
Central University of Tibetan Studies
Sometimes also referred to as the Central Institute of Higher Tibetan Studies, this Varanasi university is centered on Tibetan Studies. After the turmoil between China and Tibet along with its acquisition, many Tibetans fled to India.
They had to witness the loss of their motherland but made efforts to preserve their culture. This university was a step towards this as it helped young Tibetans connect with their heritage in a foreign land.
To this date, it is one of the largest Tibetan universities which boasts many courses for students. Many scholars strive to get a seat in the university for higher studies, especially immigrants. The campus is located in Sarnath and is a serene place loved by students.
Features-
12+ departments
5 main faculties
Established in 1967
Open for exchange students and encourages exchange programs
Famous Alumni-
Sonam Rinchen
Tenzin Priyadarshi
Tashi Zangmo
Sonam Topgyal
Sakya Trizin Ngawang Kunga
Mahatma Gandhi Kashi Vidyapith
This Varanasi university is a registered state university established by Babu Shiv Prasad Gupta and Bhagwan Das in 1921. Mahatma Gandhi inaugurated the university, hence its name was changed to Mahatma Gandhi Kashi Vidyapith later on.
Since the timing of construction and inauguration were during the freedom struggle, many freedom fighters can be witnessed. The university also celebrated completing 100 years in education recently.
The Bharat Mata Mandir is also located inside the campus of the university. And the campus of the university is also large and accommodating for students. Though less known, this university is perfect for students in Varanasi.
Features-
10 faculties
4 main institutes
Over 400 affiliated colleges across UP
Famous Alumni-
Lal Bahadur Shastri
Chandra Shekhar Azad
Tribhuvan Narain Singh
Naheed Abidi
Anant Maral Shastri
Conclusion
Education in Varanasi is often a topic lost amongst many other topics. Since most people relate the city with other more prominent features, lesser people know about popular universities in Varanasi.
You might have heard of a Varanasi temple but not a Varanasi university. But, regardless of the lack of popularity, these universities are ideal ones that many students strive to get in. They are the harbingers of history while becoming modern and shaping students' futures.
Frequently Asked Questions
Is BHU the best university in Varanasi?
Yes, you could say that BHU is the top Varanasi university as of now. Due to its rich history, variety of departments and subjects as well as recognized performance, it tops the list. It is even the largest residential university in all of Asia.
Is the admission process for universities in Varanasi difficult?
While it largely depends on what university you are opting for, the admission process is challenging. In universities like BHU, admission is not merit-based but admission test-based, making it harder.
Is tuition expensive in Varanasi universities?
No, since almost every Varanasi University is a government university, tuition is quite low. Living costs either on-campus or off-campus are also affordable if compared to other cities.